BJ's Diner
This laid-back, sophisticated bluesy number will help you bring the best out of your band. This chart includes solid ensemble writing and both loud and quiet shout choruses, providing an opportunity to work on musicality. The interaction between the lines is the key feature of this chart, which also provides a chance to feature your trumpet and tenor saxophone.
Grade: 1
Style: Easy Swing
Duration: 3'24"
Trumpet Range: Eb
This chart is now published by Jalen Publishing
You can purchase this chart from various online retailers including JWPepper
Listen to a sample audio recording.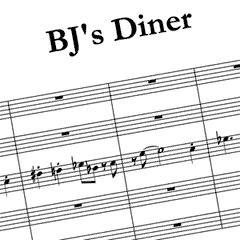 View a sample score.